Taylor Froelich is a local lending expert offering clients personal availability to close thier Home Loan quickly.
Choose Taylor Froelich's
Mortgage Services
We understand that applying for a mortgage may be challenging. Today more than ever, you need a Local Mortgage Expert to guide you through securing the best Home Loan, ensuring you have the best service and interest rate. You can be confident knowing Taylor Froelich brings a wealth of experience to each Home Loan transaction. Taylor is available to you when you need him. You're not talking to a computer or giving your information to an automated system. Taylor Made Home Loans is located in Lees Summit to answer all your questions in person if that's what you prefer.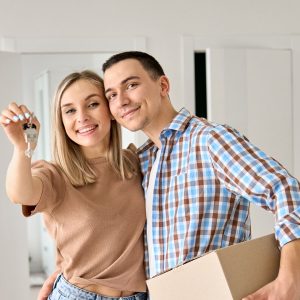 Even in normal market circumstances, we understand that taking out a mortgage is a big decision. We are committed to providing our clients with the best possible service and working with them to find the loan that best suits their needs. We take pride in our reputation for integrity and excellence. And we work hard to build strong relationships with our clients based on trust and care. We offer a variety of mortgages, and our experienced team members are here to help you navigate the process and find the right solution for your unique situation. Contact us today to learn more about how we can help you reach your homeownership goals.
MISSION
Be the best mortgage lender by exceeding client and referral partner expectations, while providing a welcoming environment that empowers all team members to attain personal and professional success. We achieve this goal through superior team members, processes, and technology.
VISION
The mortgage industry is constantly evolving, and the Froelich Team is committed to staying ahead of the curve. We believe that mortgage loans will continue to be an excellent investment, and we are committed to providing our clients with the best possible service.
VALUES
We are proud of our reputation for integrity, excellence, care, ownership and we work hard to maintain relationships with our clients based on trust and mutual respect. We care about our clients and their families, and we are dedicated to helping them achieve their homeownership goals.
Are you ready to apply for a Home Loan?
Applying for a mortgage can seem daunting, but it doesn't have to be. By taking the time to understand the mortgage process and collecting the required documents in advance, you can make the entire process go much smoother. Additionally, by getting pre-approved for a mortgage, you'll be in a much better position when making an offer on a home. So whether you're a first-time homebuyer or looking to upgrade to your dream home, don't be afraid to apply for a mortgage. With a little preparation, you can get ahead of the game and make the process easier for yourself.
Call us with questions at (816)852-0889