Taylor Made Mortgage Loans are Funded Quickly
Tylor Made Home Loans is in a position to help clients make decisions quickly. In a market where things seem to move at a much quicker pace, it's vital that your financial partners also move at that pace. As a mortgage broker, Taylor is on top of it. Close rates of 2 to 2 1/2 weeks with Taylor Made Home Loans are above the norm. Sellers want to close and get their funds fast. With Taylor as your mortgage broker, that will be advantageous to you as a buyer.
Taylor's specialty in the mortgage loans industry is assisting clients that don't fit into a typical financial lending box. His affinity lies with clients who have been told three or four times that they can't get a loan. Because of Taylor's creativity, he can find creative solutions for customers like these. Taylor's mantra is "there's always a way to get it done." That may mean that it still needs to be done today. They may create a process allowing a customer to get a mortgage. Taylor's experience is that there is always a way to get someone approved, whether today or tomorrow.
Types of Mortgage Loans:
You can find a lot of information on the Internet, but Taylor looks at credit capacity, meaning how much home you can buy and what funds you have for a down payment. It is advisable to put 20% of the home's purchase price down as a deposit. If you fall under the first-time homebuyer category, you can put down as little as 3%. The myth that you must be employed for two years to get or qualify for a loan is false. The best advice Taylor will give is to reach out to someone like him, if not him, to get the information you need to plan your first homebuying experience. There is too much information out in the universe that is simply inaccurate.
Only after a professional look at your financial picture is it entirely will you know if you can buy a house now or if you need to go through a process to qualify later.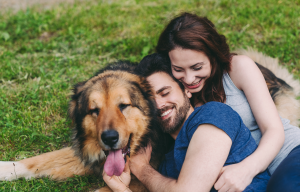 Mortgage Loans for First-time Home Buyers
Taylor's favorite client to work with is the first-time home buyer. He appreciates the trust and guidance the first-time homebuyers place in his professional advice. The best part of his job with first-time home buyers is educating.
Mortgage Loans for Real Estate Investments
Taylor and his team also work with a variety of real estate investors. These types of clients have found the Kansas City market to be a great opportunity. Taylor and his team have particular loans geared toward real estate investors. Many real estate investors are self-employed and may need to show a higher income on their tax returns. As such, they don't appear to qualify traditionally for a mortgage. Taylor has a product for real estate investors to use the property's cash flow to qualify for a mortgage loan. In this situation, any personal financial aspects are not taken into consideration. Does the property in question exceed the monthly mortgage payment? Is the only financial item that is considered? If so, they qualify. There is a loan number maximum of 10 loans. You will reach your limit if you have your primary residence and nine rental properties. So this real estate investor mortgage product that Taylor offers will go beyond the ten maximum loans.
If you have had a problem getting a mortgage loan, bring your situation to Taylor Made Home Loans, and they will find a solution. That's the beauty of using a mortgage broker. We will find a source that will fund the loan that you need. You don't have to call 20 different people (do you know 20 loan companies?) Taylor Made Home Loans does all the work for you and gets you the best offer.
Call (816)852-0889 or contact us today!