We are here for you when you are ready to buy a home in Grandview
As a first-time home buyer or moving from one house to another, you'll find that Taylor Made Home Loans is the perfect partner for your home purchase in Grandview, MO. Taylor is available, easy to communicate with, and is the mortgage broker you'll want to work with to get the best rate and a fast close on your new home.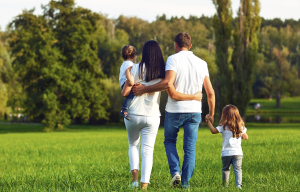 We don't have bankers' hours. When you find your next home, you want to move fast on that house, and being able to make those important decisions promptly could mean the difference between setting a move-in date or finding another weekend to look for a house.
Grandview is a great place to call home. With a population of 24,000, the School District has six elementary schools, one middle school, Grandview Alternative School, and Grandview Sr. High School. Grandview C-4 School District, Peterson Manufacturing, and Mead Westvaco Calmar, Inc. are the top three employers.
Let Taylor Made Home Loans get the right loan for you. We love a challenge. If your financial situation has proved challenging to other financial institutions, contact Taylor at (816)852-0889 or use the Contact Taylor form.
If you're not sure, we can help you decide which type of loan is best for you:
We look forward to answering all your questions and helping you get into your next home in Grandview!