What is an FHA loan?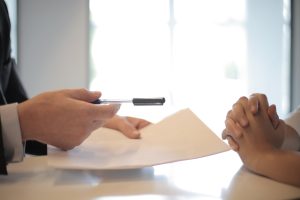 Most of us have heard the term "FHA" before, but do you really know what it means?
FHA is an abbreviation for Federal Housing Administration, which is just a fancy way of
saying, a government-backed mortgage program.
The FHA was created by the U.S. government to help home buyers who may not
otherwise be able to secure a private mortgage loan. Thus, giving more people the
opportunity to become homeowners!
An FHA loan is often a good option for prospective home buyers with less-than-ideal
credit history, without enough money for an adequate down payment, and without a
healthy debt-to-income ratio. The FHA loan offers more leniency on the requirements to
secure a mortgage loan.
While an FHA loan offers many benefits such as fixed interest rates and no down
payment, there are some drawbacks depending on the individual. FHA loans require
upfront and annual mortgage insurance premiums (MIP) and may have stricter
minimum property requirements. FHA loans often have a maximum loan amount, which
may disqualify you from a higher cost property.
However, the FHA loan may still be the best option for you based on your unique
financial situation! For prospective home buyers who have little to no down payment,
with large student loans or other debts looming, a low credit score, or other negative
factors impacting their loan qualification.
Not sure if an FHA loan is right for you? That's what we're here for! Our mortgage
brokers will guide you through the complicated process of identifying the right type of
loan for your unique situation! Call us to learn more!