How is my mortgage rate calculated?
There are many factors involved in determining a mortgage loan interest rate. Some are within your control, and some are entirely outside of your control.
Mortgage Rate Factors You Can Control:
•
Purpose of Mortgage Loan & Type of Occupancy
•
Your Selection of Financial Institution
•
Your Selection of Type of Loan
Rate Factors You Can't Control:
•
Variable Market Factors
•
Bond Market Impacts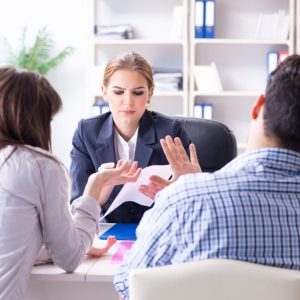 •
Federal Reserve Fund Rate
•
Overall economic health of the country
So, how can you improve your credit rate based on items you can control? You can improve your credit score in several ways. Be sure not to take out any loans or open any new lines of credit within at least six months of buying a home. You should also have some money saved; this shows the financial institution that you can pay the monthly dues.
Buy a house with money down
If you don't have any money to put down, then the lender may suppose you don't have any extra money to pay for the house. You should also be picky when you select a financial institution. Different lenders will offer different rates, and you should shop around to find the best deal. Your broker can help you select the right type of loan for your unique needs and financial situation.  
As you begin to explore mortgage rates, be sure to keep these many factors in mind, as well as how you can influence them. It's important to note that mortgage rates often fluctuate (daily). Unless otherwise noted, your mortgage rate is not locked until the day you sign and close. Be careful not to do anything to impact your controllable factors prior to closing day negatively!
And when you're looking for the best rate you can get, let Mortgage Brokers, Taylor Made Home Loans, get you the best rate available!