Three Mortgage Myths You Should Know
As you begin discussing the mortgage process with friends and family, you'll likely notice that there are a lot of different opinions and conflicting advice. We're here to bust some of the most common mortgage myths you may have heard.
Mortgage Myth 1: You Must Have Excellent Credit to Buy a Home
You can buy a home even with a less-than-perfect credit score. Some mortgage programs are designed to help people who have low credit scores. That's where your broker can help you identify some of the programs that will help you qualify to buy a home.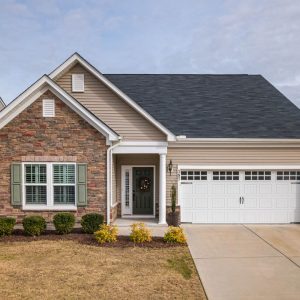 Mortgage

Myth 2: Your Down Payment Covers Closing Costs
Even though you don't need a perfect credit score, you will need some cash in hand to buy a home. Keep in mind that the down payment does not cover your closing costs. For example, if you're required to pay a 3.5% down payment, you'll need to pay closing costs on top of that. Closing costs are often charged on the day you sign your loan agreement, but don't forget to account for appraisal costs and inspection(s). Check with your bank on the total cost of closing, or reach out to your broker with questions.
Mortgage

Myth 3: You Need to Put 20% of the Total Purchase Price Down
You don't need to put down a huge lump sum to buy a home; you can put as little as 3.5% down on some mortgage loans. Most first-time home buyers don't have 20% to put down. If you end up with a conventional loan, and you do not have 20% to put down, your lender will likely charge private mortgage insurance (PMI). This monthly PMI fee provides protection to the lender in case you are unable to pay your monthly dues.
Do you need help demystifying the mortgage process? Contact or call Taylor Made Home Loans today at (816) 852-0889, and we will guide you through it!