Is a Conventional Loan best for you?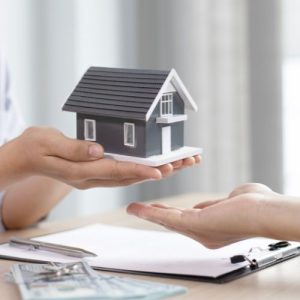 When purchasing your first home, you may be wondering what type of loan to consider. Although the answer is complex, the right answer for many home buyers is a conventional loan. A conventional loan is a type of mortgage loan that is not insured by the government (such as an FHA or VA ). This type of loan is instead insured by a private lender. This may be the best option for homebuyers with a good debt-to-income ratio, a higher down payment, and a solid credit score.  Here are some details on each of the requirements of a conventional loan:
One of the requirements necessary to secure a conventional loan is a down payment. Typically, this means you will need to pay at least 3% of the total purchase price of the house at closing as a down payment. If you do not have that much money to put down in advance, don't give up hope. You may qualify for down payment assistance or loans with no down payment.
Terms and information PMI, LTV, Debt-to-Income.
While a 20% down payment will help you avoid an additional monthly PMI (Private Mortgage Insurance) payment, it is not required to secure a conventional loan. If you're not able to avoid the PMI upfront. You can pay your loan down and remove the added expense after you've reached the 80/20 ratio of ownership.
Conventional mortgage lenders will analyze the loan-to-value (LTV), your credit score, your debt-to-income ratio, and more to determine your interest rates. The good news is that you can refinance this loan if needed before your loan term has ended. This gives you the flexibility to adjust your interest rate as circumstances change.
This loan type is generally a great option for homebuyers with a credit score of at least 680 or higher, a down payment of at least 3%, and a low debt-to-income ratio. Still not sure what the best kind of mortgage loan is for you? Contact Taylor at Taylor Made Home Loans, and we will work closely with you to find the best type of loan for your unique financial circumstances.