What is a Mortgage Broker?
It's no secret that buying a home can be one of the most stressful things a person can go through. According to a survey from Zillow, half of the homebuyers said they cried at least once during the process! They even compared it to the level of stress they felt planning a wedding or getting fired. Buying a home is a huge decision and a lot of work; the more help you can elicit, the better off you will be! That's where a mortgage broker comes in!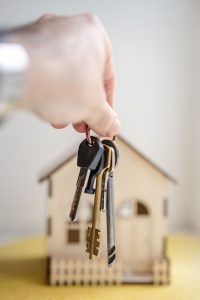 A mortgage broker will help you find the best possible mortgage according to your unique financial needs. Mortgage brokers guide you through the home loan process from beginning to end. They can help you originate loans, understand the fine print, and show you to closing day.
A broker deals with all the paperwork.
Mortgage brokers deal with all the tedious paperwork, keep underwriting on track, and act as the middleman between you and the financial institution. This is both a huge time saver and a big stress reliever. Instead of spending hours upon hours researching on your own, filling out forms, and contacting lenders, all you have to do is show up to close the mortgage.
Now, I am sure you're asking how much this service will cost. In many cases, the lender pays the mortgage broker after the loan closes, but in some instances, the borrower may pay the broker a small fee. The good news is that when the borrower does have to pay, the fees can be rolled into your home loan. Either way, the mortgage broker can save you thousands of dollars since they can obtain special rates that are better than what you could receive from a lender on your own.
A broker can be a real lifesaver for homebuyers overwhelmed with the financial process of buying a home. Whether you have bad credit or inconsistent income, a mortgage broker can help you find a solution and get your loan approved. Working with a mortgage broker can save you tons of money, time, and energy!